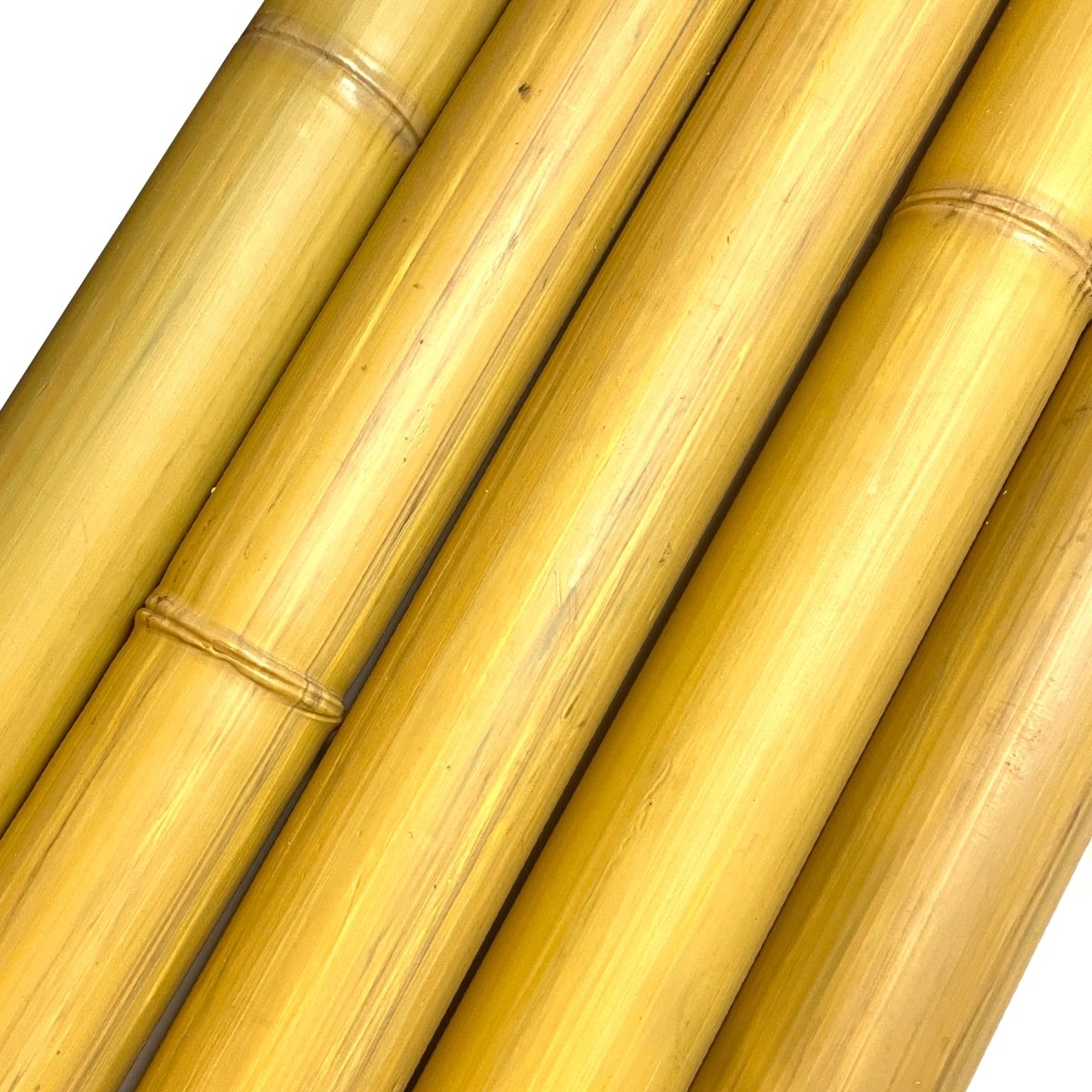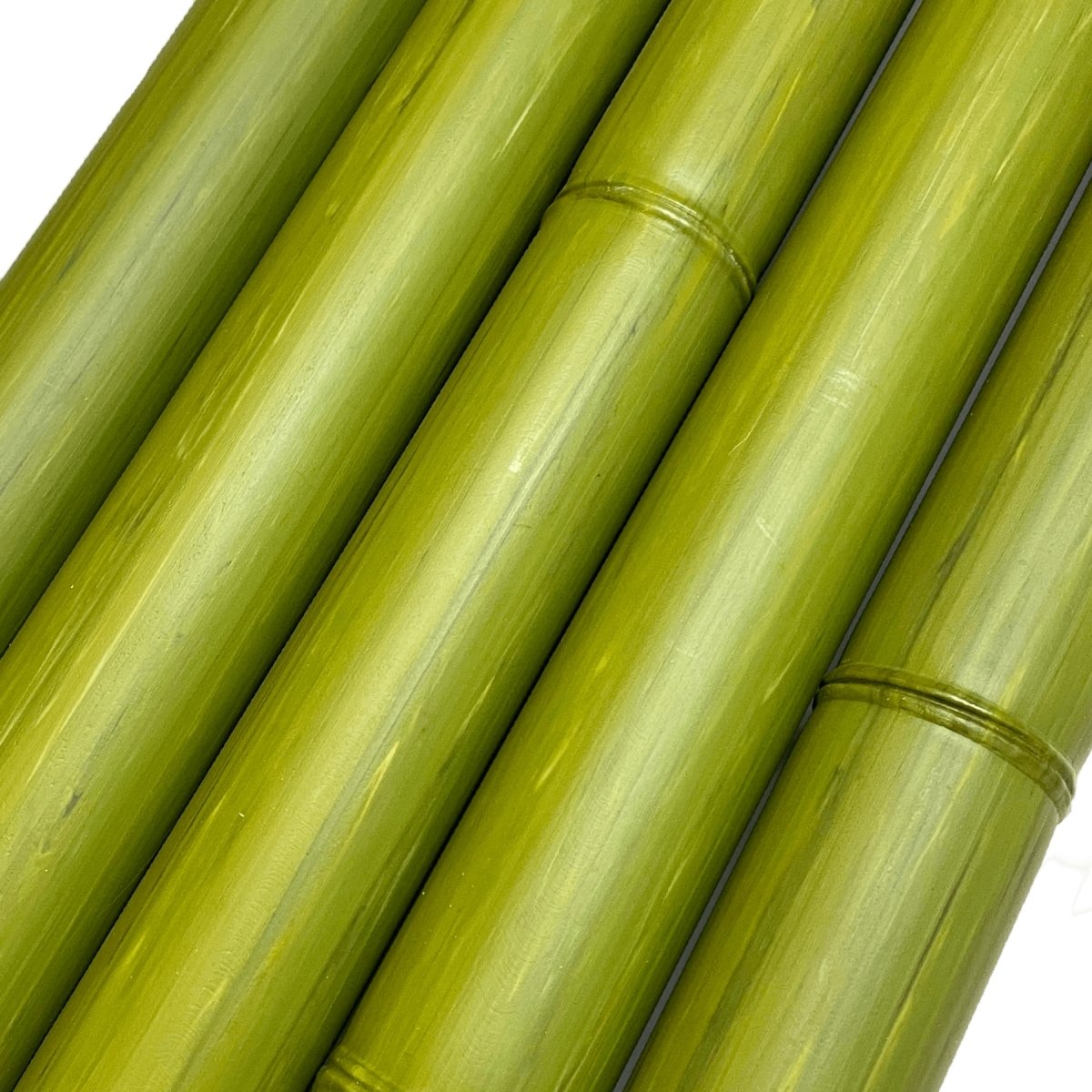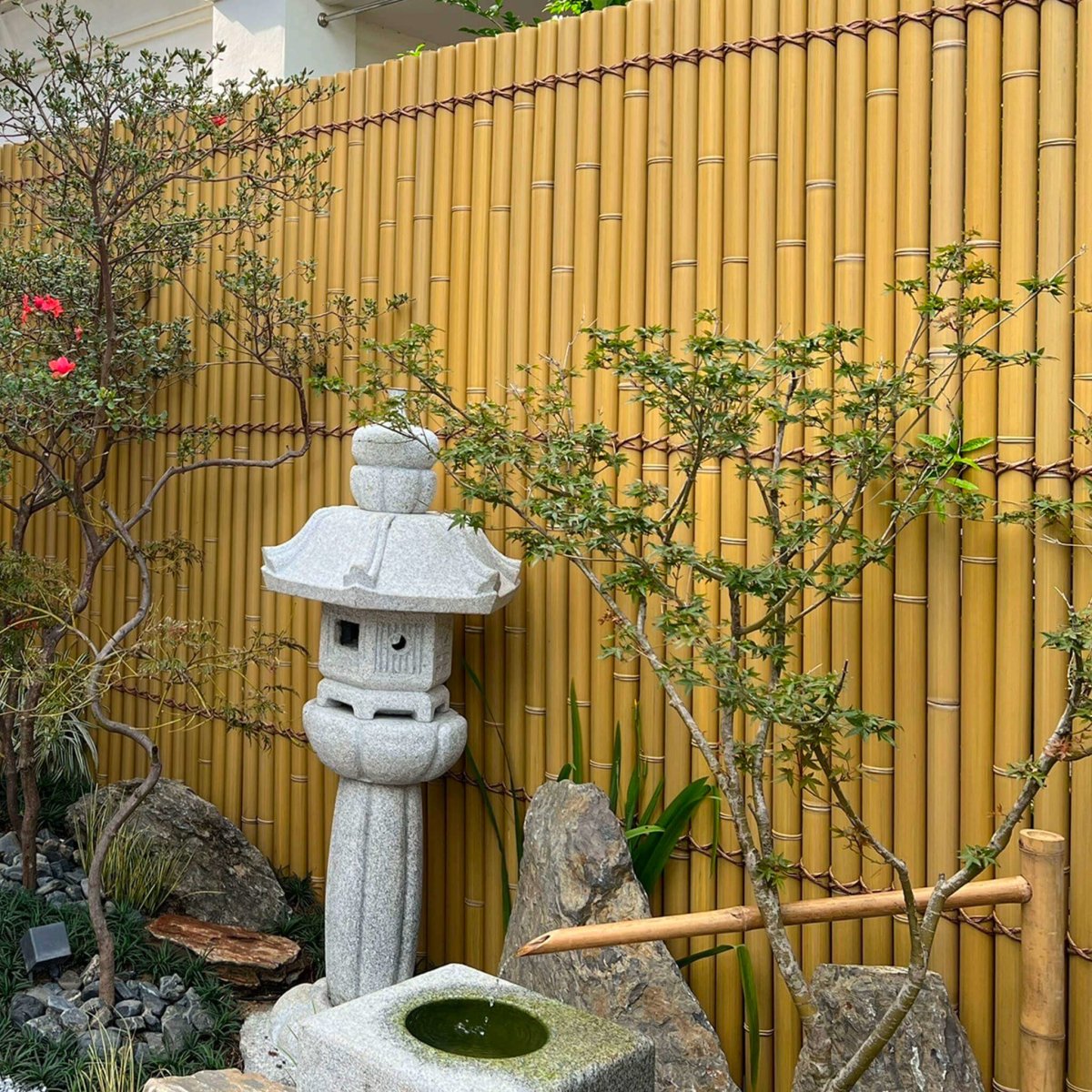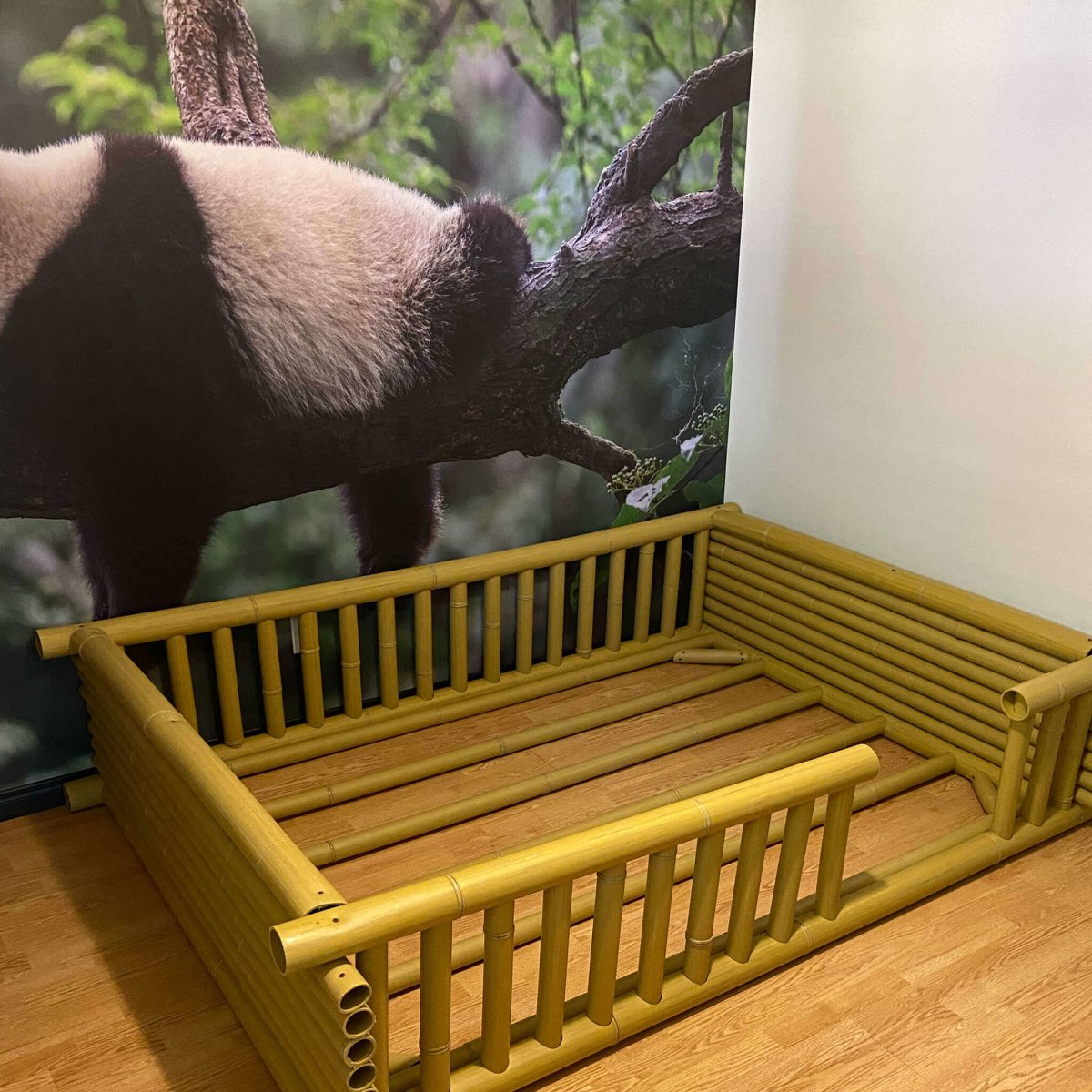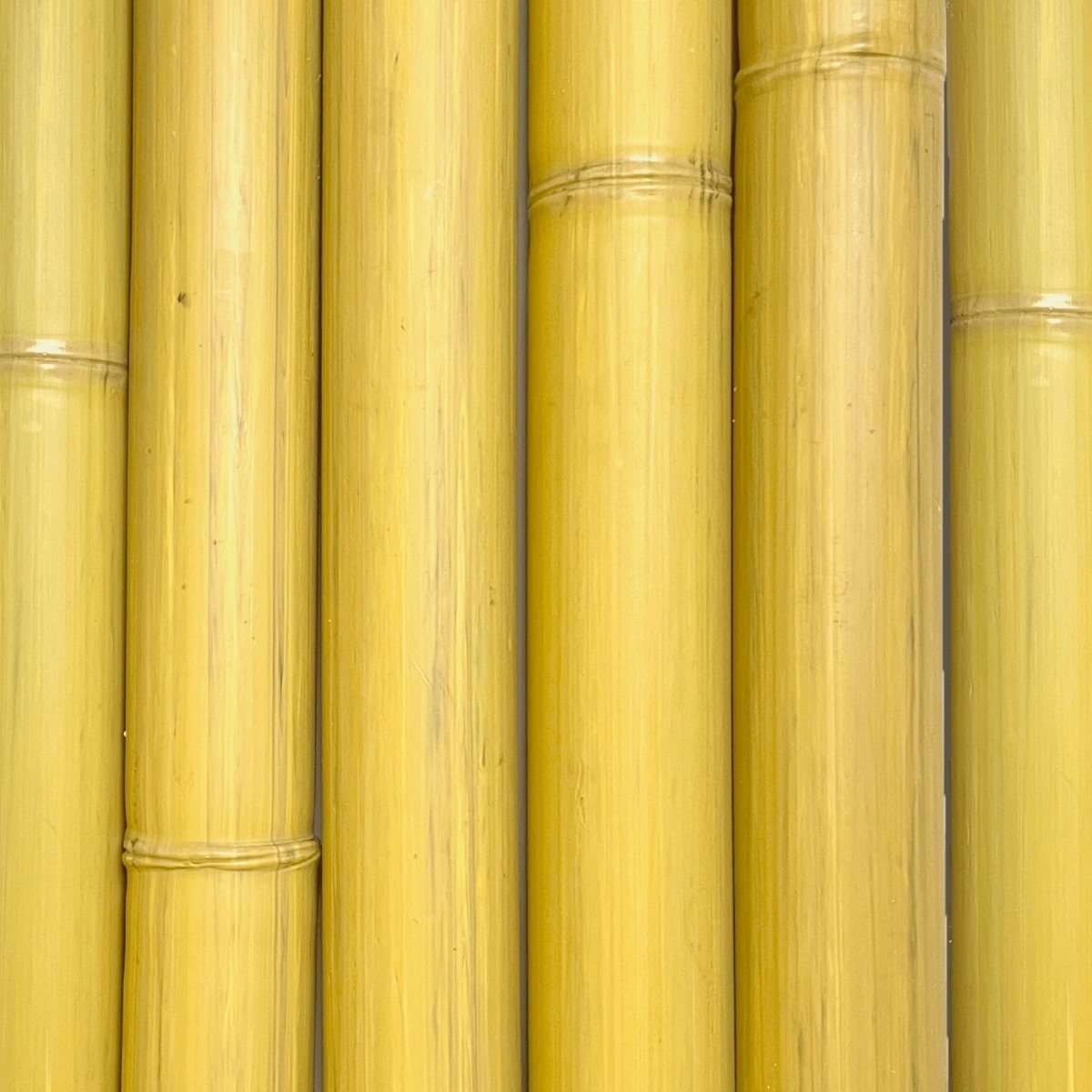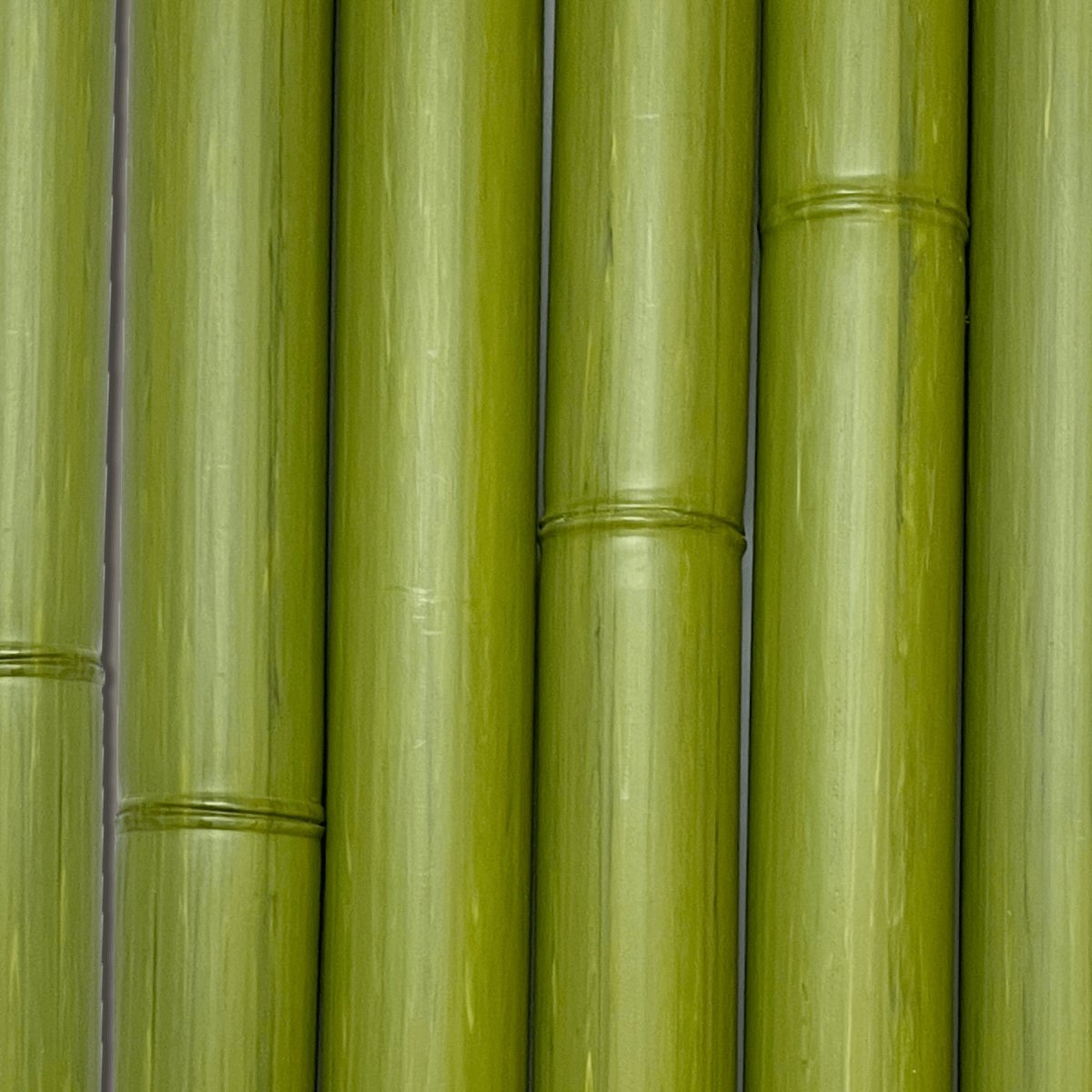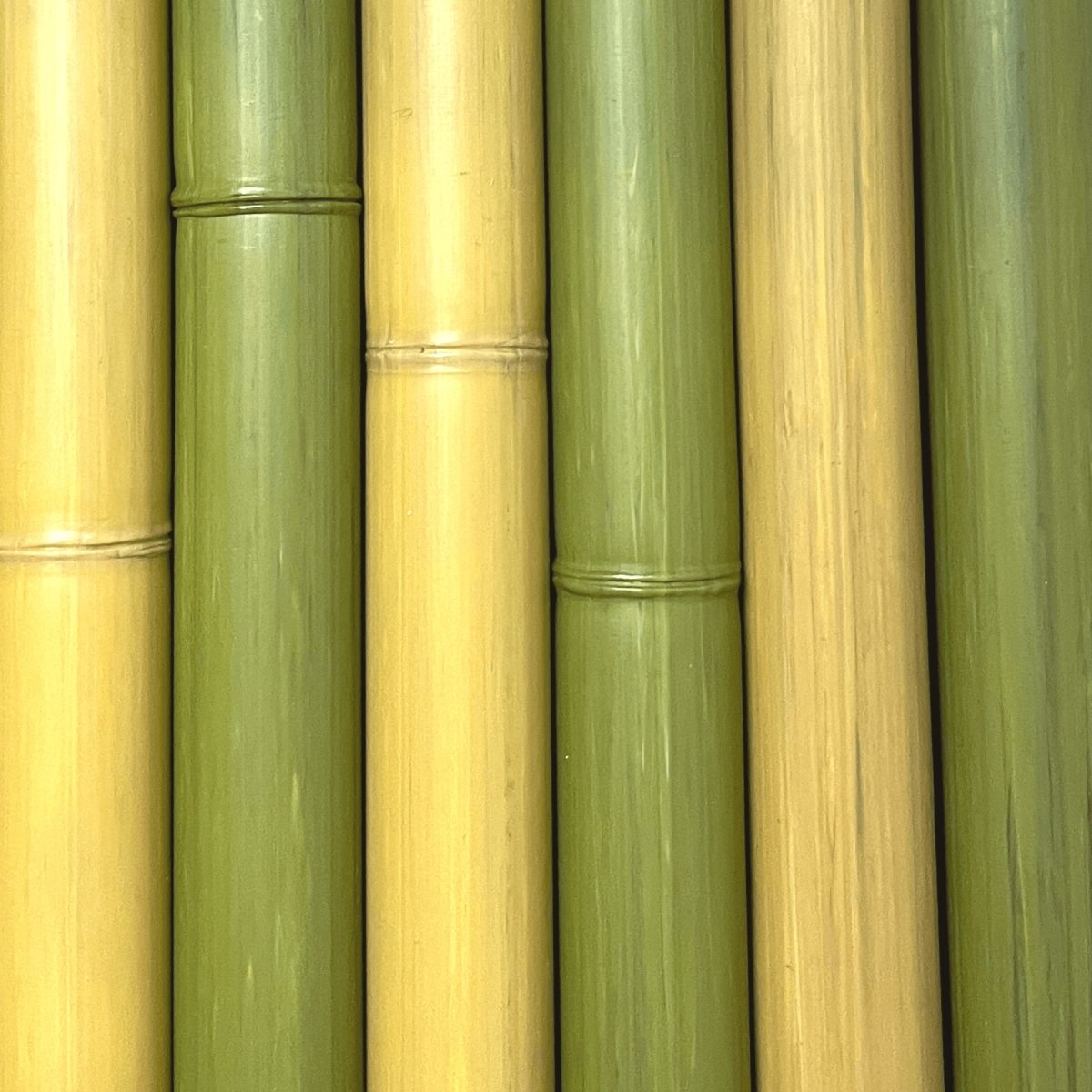 Synthetic Bamboo - 75 mm - Set of 15
Regular price
$309.99 USD
Sale price
$309.99 USD
Regular price
Set of 80 pieces of synthetic bamboo, 75 mm in diameter.
Bamboo wonderfully
imitates
natural bamboo for an exotic look.
Realize a multitude of decorative projects with these synthetic posts: fence, privacy
wall
, furniture, etc.
They are lightweight while being durable and strong!
To make a fence with a width of
1
meter, you need about 14 pieces of 75 mm diameter bamboo.
The set of 15 pieces therefore makes it possible to make a fence of 1.13
meters
.
Quebec company

Easy-to-install

Weatherproof

Superior quality
Types of installation
Bamboo pieces can be installed in different ways, depending on your needs. Here are some practices that can be done for your projects.
Screwing

Bamboo pieces can be connected to each other by screwing them together.

Drilling

Using a hole saw and a cutter, the bamboo pieces can be pierced so that they fit into each other.

Rope attachment

In order for the bamboo pieces to be held one after another, they can simply be tied with any type of rope.

Collage

Bamboo pieces can be glued together with a good strong glue as needed.

Cutting

Bamboo pieces can be cut in half lengthwise with a bench saw. They can then be glued to a surface and you will double your number of pieces.

Digging

For outdoor use, it is possible to simply tuck a metal rod into the piece of bamboo and tuck the metal rod into the ground.
Some inspirations
There are many types of projects you can make with synthetic bamboo pieces. Let our suggestions inspire you!
Idea of project to realize in bamboo
Fence
In this example, the bamboo pieces were tied together with a rope to build an outdoor fence. This type of project is perfect for a decorative fence or to build a privacy wall in the backyard. Note that the bamboo is designed for decorative use, not structural, although it is very sturdy.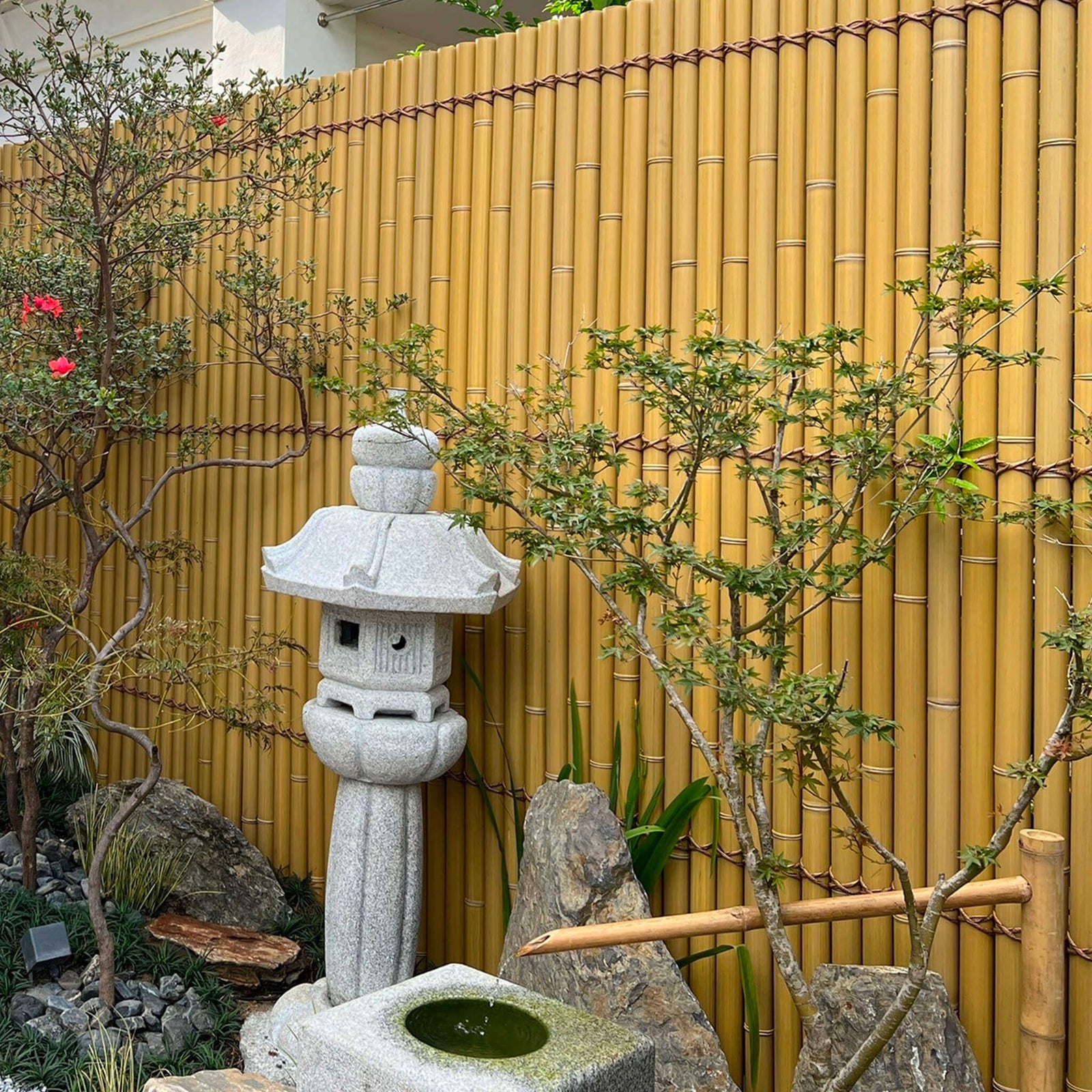 Idea of project to realize in bamboo
Furniture (ex: bed)
Small furniture items can be constructed using the synthetic bamboo pieces. In this example, the construction was done using the drill and screw method. Note that although they are extremely strong, the use of the bamboo pieces is intended to be decorative and not structural.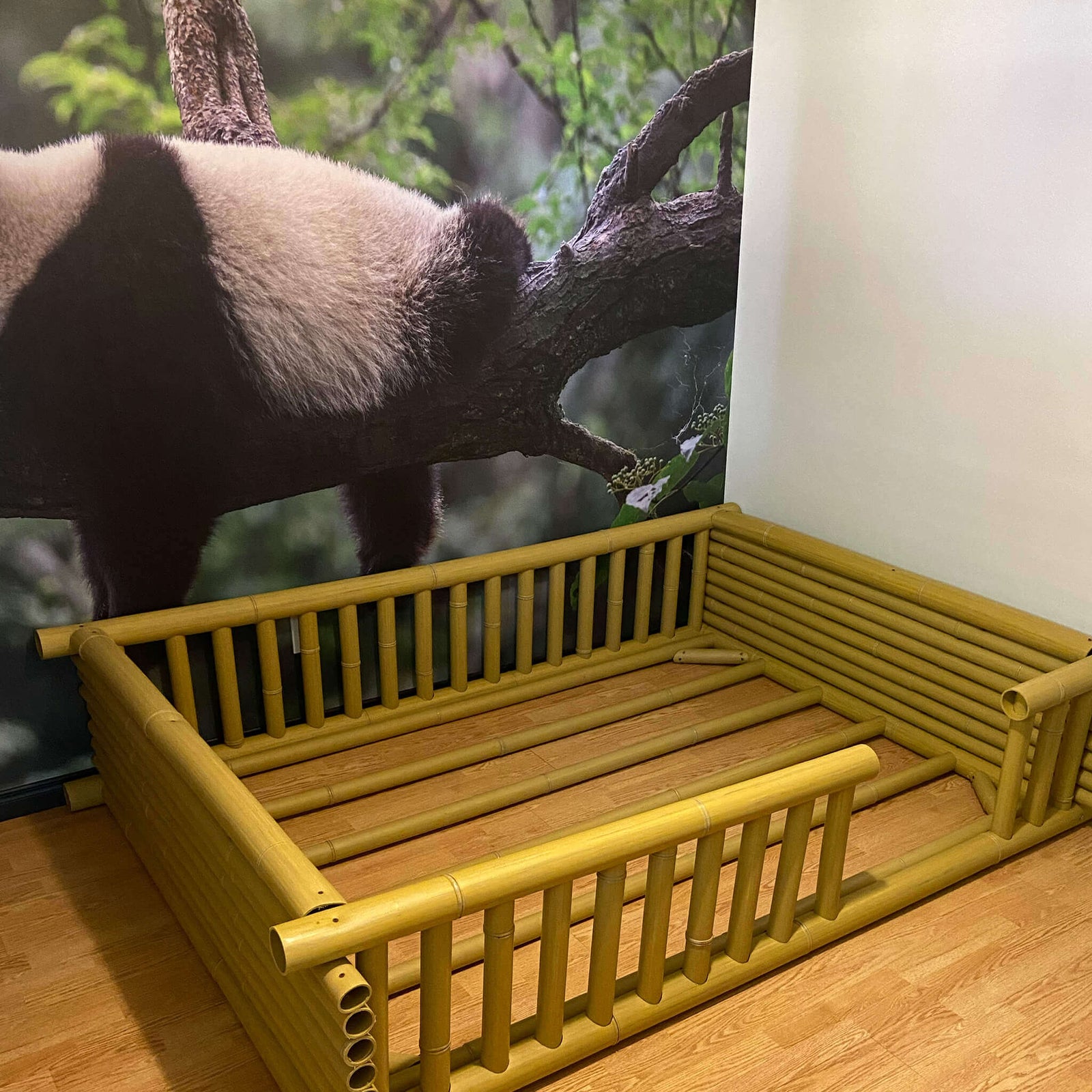 Idea of project to realize in bamboo
Wall covering
For an entire room makeover, an entire wall covered in synthetic bamboo will be a hit. We suggest cutting the bamboo pieces lengthwise to double your number of bamboo pieces and gluing them, simply, next to each other.
*Image for reference only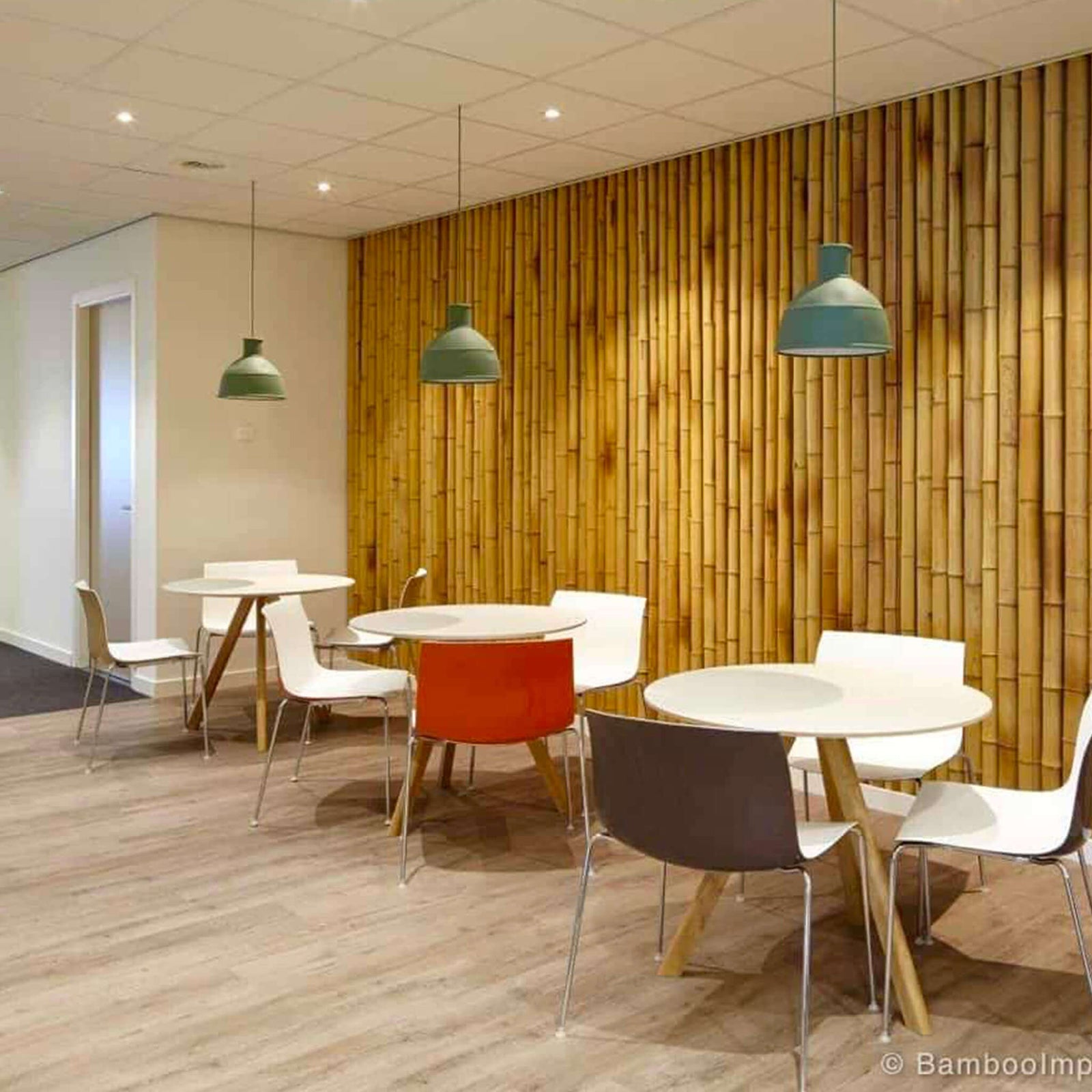 Idea of project to realize in bamboo
Privacy wall
Synthetic bamboo pieces will look wonderful in creating a privacy wall indoors. Whether it's just for looks or to add division to a room, they will serve their purpose wonderfully in addition to adding an exotic look to the decor. They could be held, for example, in a pretty pot with rocks.
*Image for illustration purposes only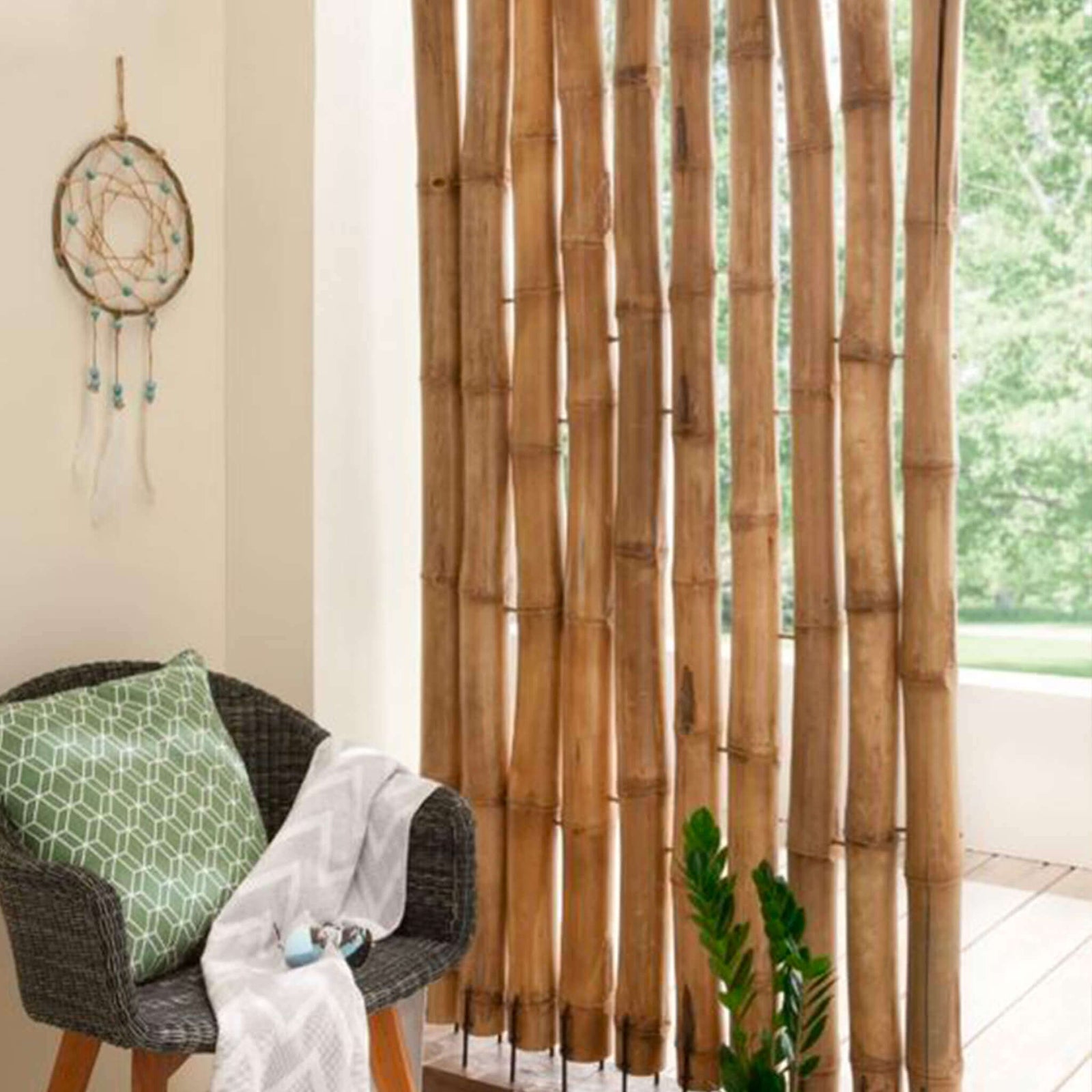 Idea of project to realize in bamboo
Decoration
From a purely decorative perspective, to add an exotic touch, synthetic bamboo pieces are perfect for any type of decoration. Why not just place them in a pretty vase?
*Image for illustration purposes only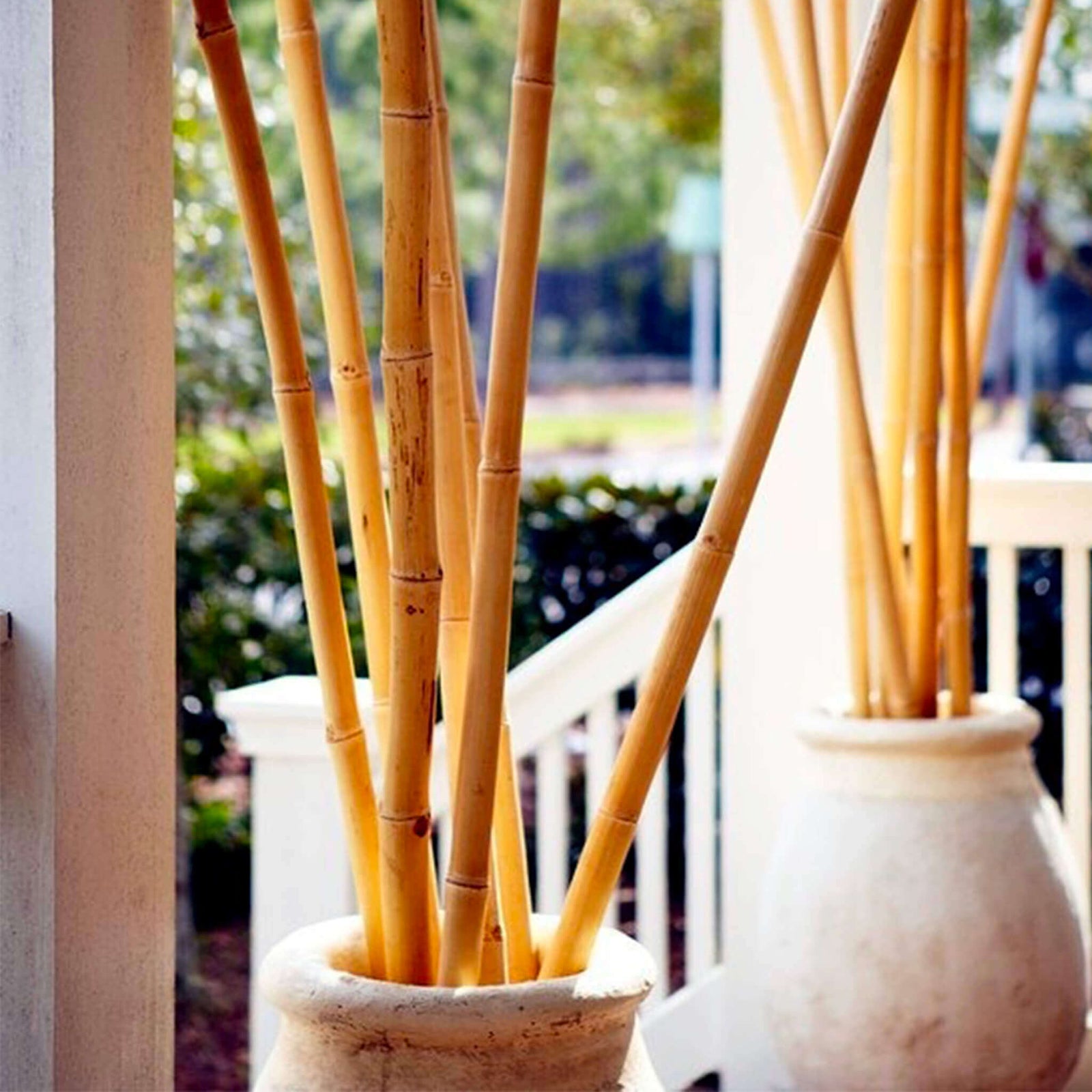 Pro tip #1
Color mix
For the most original look, feel free to mix natural and green colored bamboo pieces.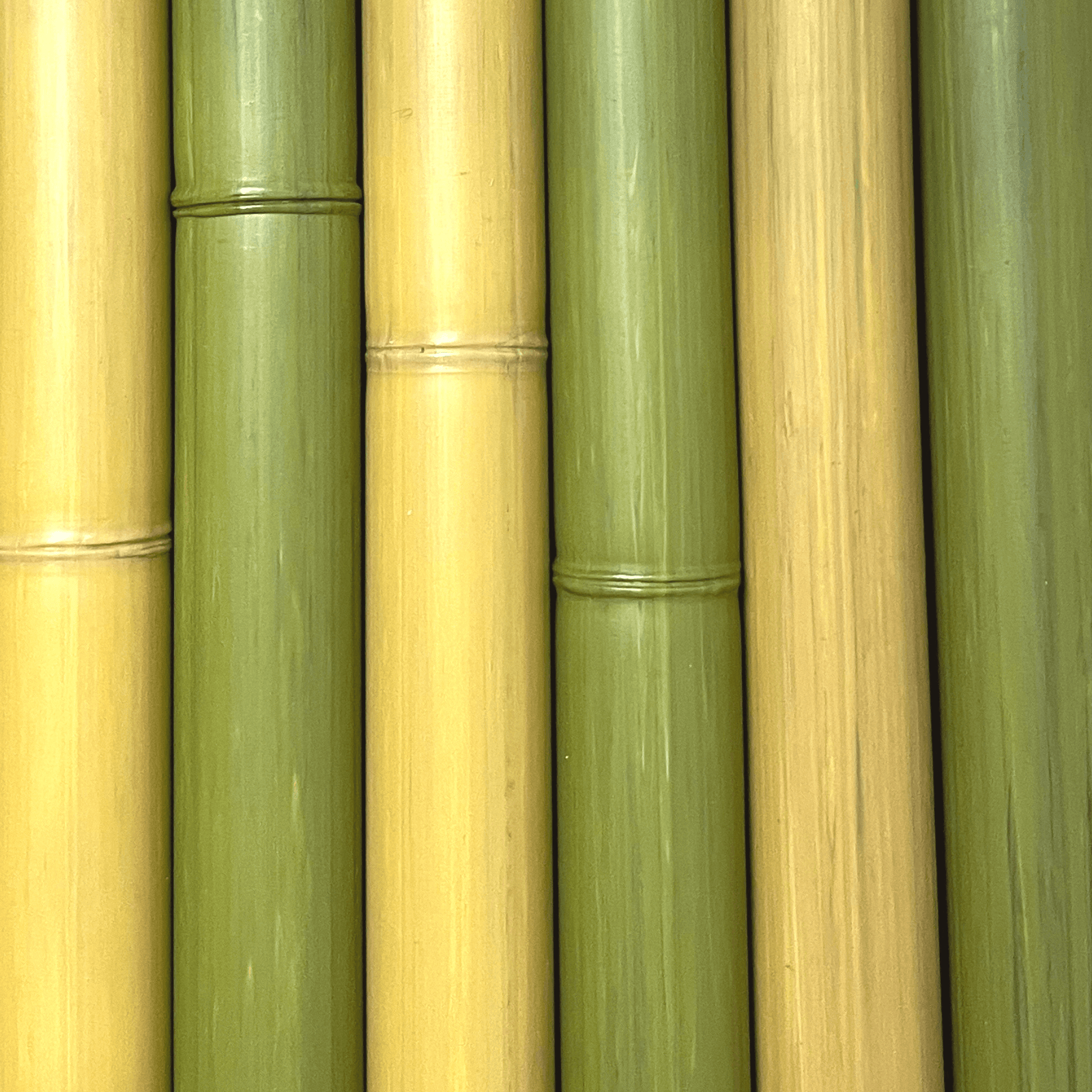 Pro tip #2
Diameter mix
You can also play with different sizes of bamboo pieces: 32 mm diameter, 50 mm diameter and 75 mm diameter.